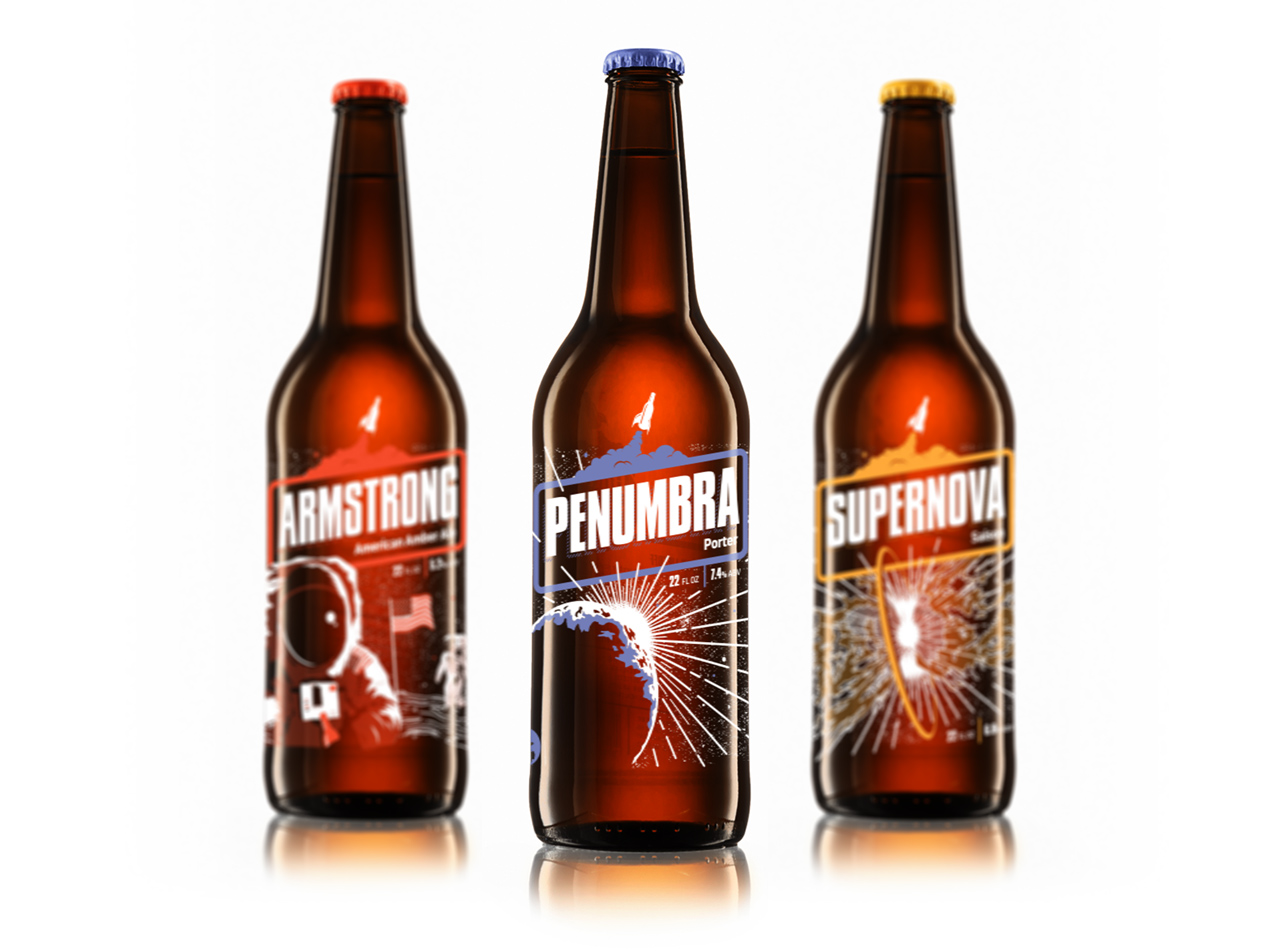 A space themed brewery concept
This passion project let me explore branding and packaging design for my own concept brewery, Bottle Rocket Brewing.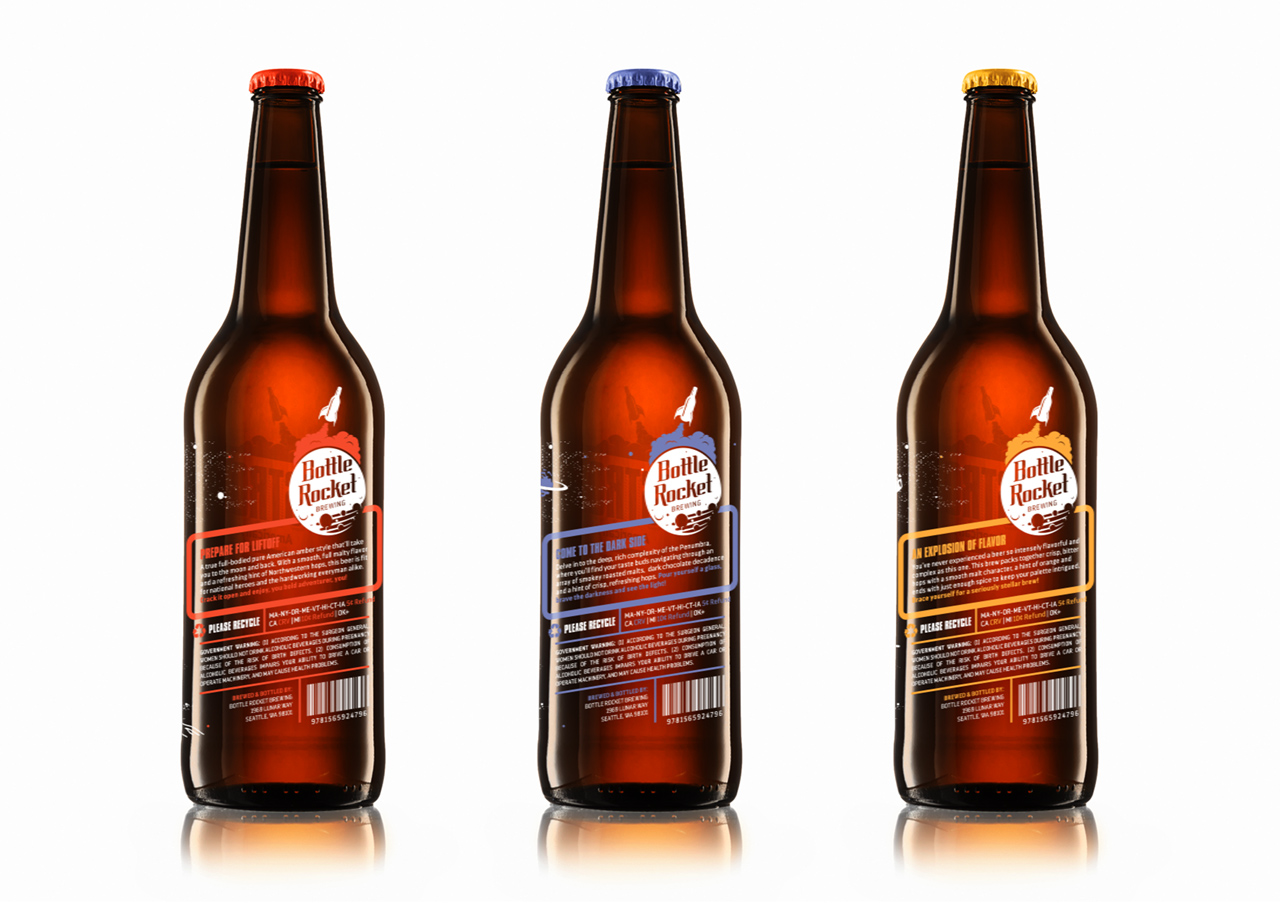 The brand, and its beers, are designed to appear bold, adventurous and a little mysterious (exactly how exploring the cosmos should feel.)
A passion for beer and design
Every aspect of the design, even the copywriting, was done by me.