Sound Is Touch
Working with teams at Microsoft and Hey, I provided the visual concept, story boards and creative direction for the video "Sound Is Touch"; a visual poem about our relationship with sound and it's physical effects on our bodies.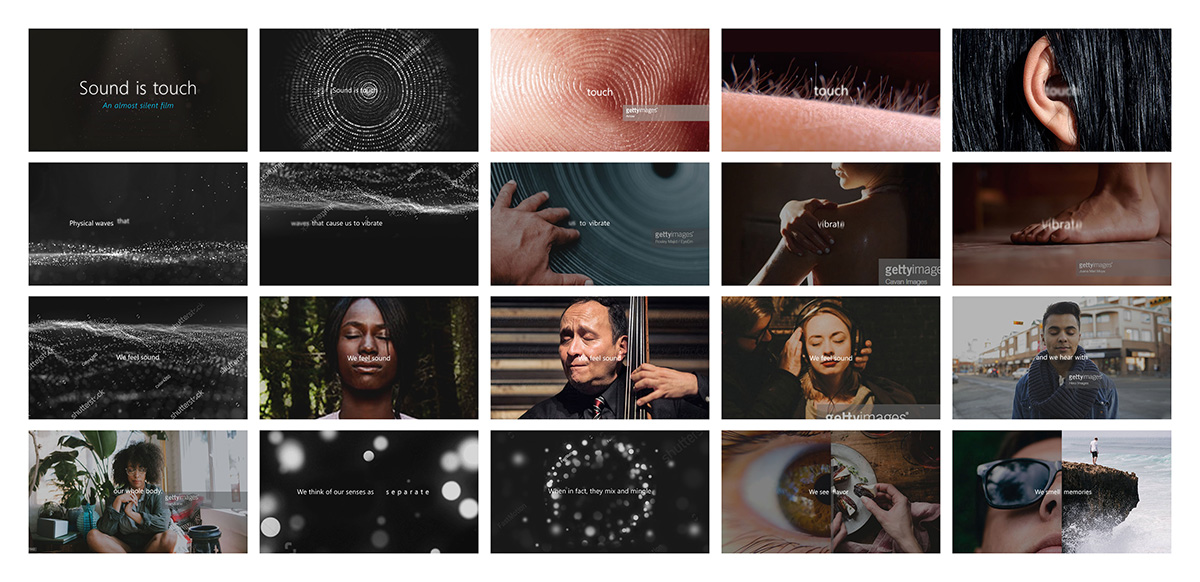 Storyboards
A selection of frames from the storyboarding process. The video starts in a darkened room with a burst of sound particles before cutting to a montage of human moments. This style is repeated throughout the video, alternating between scenes of abstract sound and scenes of people being affected by it.
The video was released in conjunction with a Medium post written by Microsoft's Head of Sound + Sensory Design, Matthew Bennett. Check it out and learn more about sound's effects on our bodies and lives.